We have talked about this many times on The Chronicles of Six but this brother here went way beyond the call to illuminate Michellle Alexander's book, The New Jim Crow. I'm just glad that I'm not the only one talking about it. I will get with you at a later date.
World Is Africa
By Michelle Alexander (TomDispatch)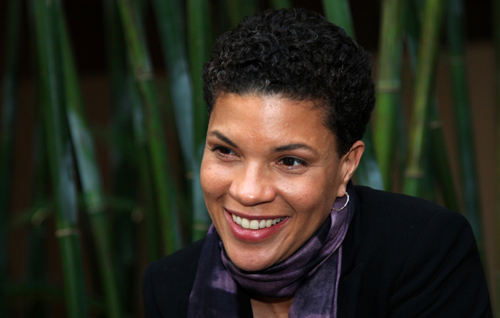 Ever since Barack Obama lifted his right hand and took his oath of office, ordinary people and their leaders around the globe have been celebrating our nation's "triumph over race". There's an implicit yet undeniable message embedded in his appearance on the world stage: this is what freedom looks like; this is what democracy can do for you. If you are poor, marginalised, or relegated to an inferior caste, there is hope for you. Trust us. Trust our rules, laws, customs and wars. You, too, can get to the promised land.
Perhaps greater lies have been told in the past century, but they can be counted on one hand. Racial caste is alive and well in America.
Most people don't like it when I say this. It makes them angry. In the "era of colourblindness" there's a nearly fanatical desire to cling to the…
View original post 1,412 more words